California State Member Universities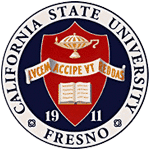 California State University, Fresno Jordan College of Agricultural Sciences and Technology (JCAST) has served the state's agricultural students' overall academic and industry applied research and technology transfer needs for over forty years from its Central Valley location in Fresno County, which is the leading agricultural producing county in the U.S. JCAST provides a comprehensive academic, experiential learning and applied research environment on its campus-based 1,000 acre commercial scale Agricultural Farm Laboratory, which also includes one unit each of the state's major animal production enterprises as well as its 4,000 acre off campus San Joaquin Valley Research Range. JCAST's applied research and technology transfer activities are conducted through university industry partnerships on and off campus under the auspices of the California Agricultural Technology Initiative (CATI). CATI's four research centers (Center for Agricultural Business, Center for Food Science and Nutrition Research, Center for Irrigation Technology, Viticulture and Enology Research Center) and computer based electronic information dissemination unit (Advanced Technology Information Network) annually generate in excess of three million dollars in applied agricultural research activity through competitive grants, contracts, gifts, and joint ventures with industry and other agencies.

California Polytechnic State University, San Luis Obispo College of Agriculture, Food & Environmental Sciences has a distinguished record of applied research activity. Significant numbers of externally funded research and technology transfer projects are conducted through five College centers and institutes: the Agricultural Safety Institute, Coastal Resource Institute, Dairy Product Technology Center, Irrigation Training and Research Center, and the Urban Forest Ecosystem Institute. A Coastal Viticulture and Wine Marketing Institute is currently being planned to address applied research needs of the regional wine industry. In addition to center and institute based research, many individual College faculty pursue research funded by agricultural commodity groups, state and federal agencies, and other sponsors covering a wide range of agricultural topics. Research collaborations are well established between agriculture faculty and those in the Colleges of Science and Math, Architecture and Environmental Design, Engineering, and Liberal Arts. A current example involves faculty from agriculture, biological science and engineering conducting collaborative research into environmental remediation solutions through the Environmental Biotechnology Institute of the College of Science and Math.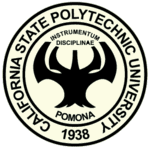 California State Polytechnic University, Pomona College of Agriculture is engaged in a wide spectrum of applied research activity, much of which is conducted within the following five centers: Center for Antimicrobial Research, Natural Color Resources Center, Equine Research Center, Institute for Irrigation Research and Evaluation, and Reproductive Physiology Center. In addition, a number of other applied research projects are being conducted independently of the above cited centers, such as Neocrin/SPF bioartificial pancreas contract; Chino closed loop Dairy Waste Management project; Poly Coated Urea studies, Phytochemical screening and assessment for biologic activity; wildlife and vertebrate research development of integrated Management Systems and recommendations for conflict; comparison of conventional, organic, and natural Agricultural Production Systems; Food Safety; HACCP Implementation, etc. Currently, the College of Agriculture in partnership with the beef industry has an ongoing research program, supported at nearly 0.5 million dollars, directed at finding solutions to the problem of E. coli contamination of beef.

California State University, Chico College of Agriculture has a long history of service in Northern California, a region where agriculture, timber and grazing play a vital role in the state's economy and culture. CSU, Chico's applied research program, which has been developed with industry and public agencies, has grown in response to the specific regional character of Northern California. Over the past two years, the College has received external research grant and contract funding in the amount of $528,000. Over $1.3 million in grant funds have been secured by other colleges and centers for projects consistent with the mission and goals of the proposed Applied Agricultural Research Initiative. Programmatically, the College of Agriculture has identified four areas of applied research based on current activity and level of outside funding that involves undergraduates and provides services to industry. These areas include: Waste Management; Extensive Lands Management Restoration; Dissemination of Economic, Technical and Management Technology; and Alternative Cropping and Livestock Management Systems.

California State University, Humboldt is a premier institution that is devoted to the study and preservation of the environment and its natural resources. The Schatz Energy Research Center is famed worldwide for enabling HSU undergraduate and graduate engineering students to acquire first-hand experience of the most advanced energy technologies. Among a multitude of tasks, the center designs and builds prototype fuel cells, and integrates them into complete power systems. The mission of Campus Center for Appropriate Technology is to demonstrate appropriate technology in a residential setting, to provide hands-on experiential learning opportunities internationally, to collect and disseminate information about appropriate technology, to examine the ethical and social consequences of technology, and to dispel the myth that living lightly on the earth is difficult or burdensome. CCAT is dedicated to sustainability and seeks to help others live likewise. The mission of the Forestry and Watershed Management Program at Humboldt State is to meet the specific needs of the forestry profession worldwide, the societal needs for an educated workforce and citizenry, and the continuing educational needs of practicing foresters.